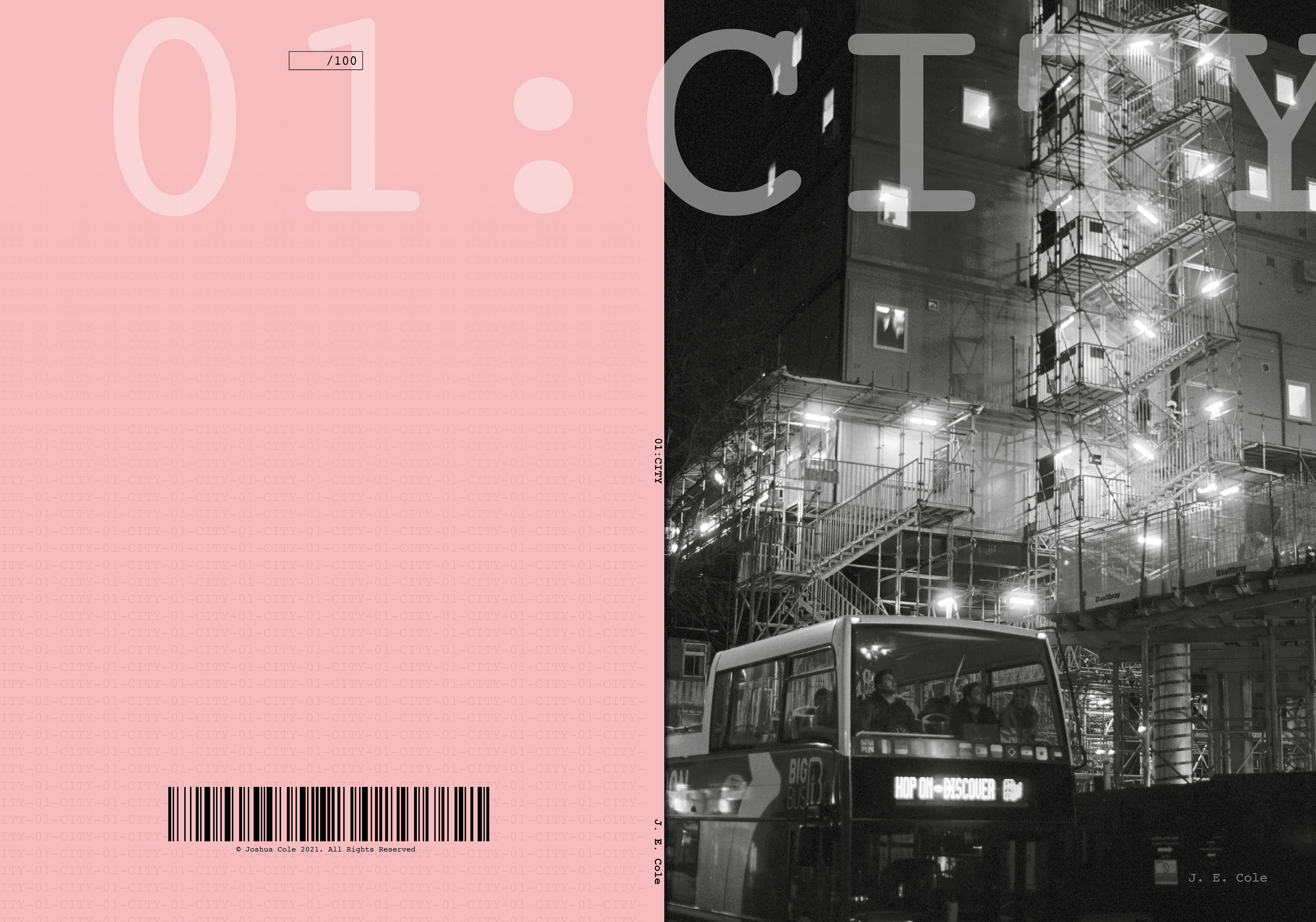 01:CITY is the first in a series of zines that explore the last decade of Joshua Cole's snapshot photography, the sculpting years, and the individual, his stories, and the identity within. These zines are a proof of concept, a commentary on practice, patience, and a lust for perfection. Designed to provide a platform and contextual background to the primary projects, installations and releases from Joshua's studio.
I hope you enjoy

the hors d'oeuvre. 
 This publication focuses on the brief stillness of the city, 
and those that live within those moments. 
A comprehensive summary of the first years of my photographic journey.
Limited edition of 100 copies. 
A4, 44 pages, full colour, perfect binding.
£10 - 1 edition of 01:CITY (+ SHIPPING)
Thank you to every single person that made this possible, I am truly and sincerely grateful.